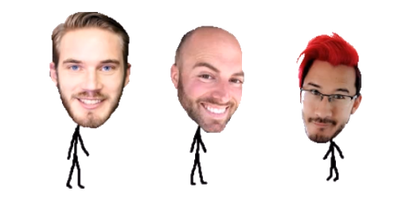 Pewdiepie 
is a YouTuber that Grade has talked/ranted about before. Along with Markiplier and Matthew Santoro, Pewdiepie was one of the three people that were featured in the video "THE YOUTUBERS COMPLAINING ABOUT DRAMA RANT (Exposing Matthew Santoro)".
hows it going bros? my name is pewdiepie!!!!!!!!!!!!!!!!!!!!!!!!!!!!!!!!!!!!!!!!
hes's unfunny do.
14
dank
...
doge
sfa
19
20
21
22
23
24
25
we hate pewdiepie
Community content is available under
CC-BY-SA
unless otherwise noted.